How does Superman shave? [Infographic]
Everyone knows that Superman is impervious to nearly everything, but the all-new "Man of Steel" film shows the young bearded Clark go through a transformation to become the fresh-faced Superman we all know and love. So what's powerful enough to give a super hero shave? Long-time Superman fans and anyone excited for the film can visit Gillette's HowDoesHeShave.com to view theories from director, actor, and comic book aficionado Kevin Smith, Jamie Hyneman and Adam Savage, hosts and executive producers of the television series entitled "MythBusters," beloved science guy Bill Nye, and "The Big Bang Theory" actress and real-life neuroscientist Mayim Bialik, to join the conversation and vote for their favorite.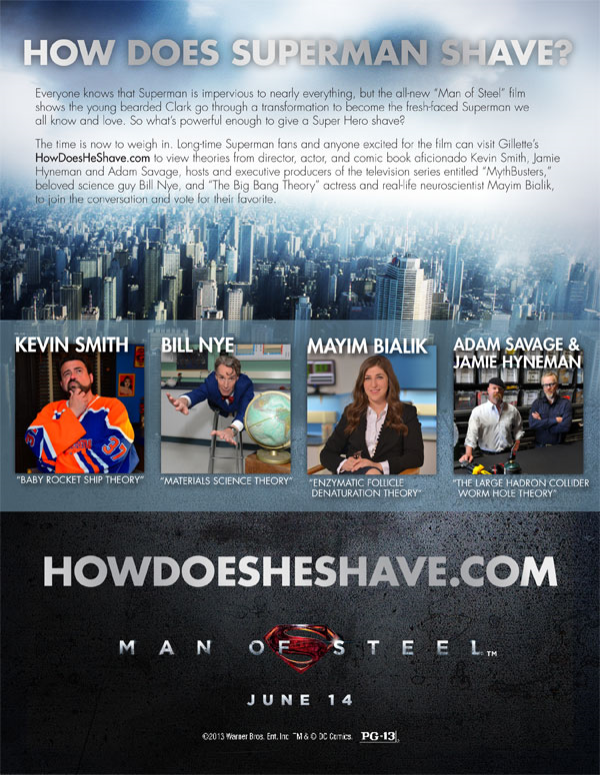 Yellow Pages
Find local listings of businesses and services near you. Get driving directions, reviews and ratings, phone numbers, addresses and more.
Financial Advice from Jim Cramer