Oct. 6, 2013 5:20 p.m.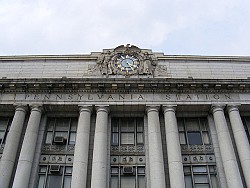 Woah, a construction project actually completed ahead of time. Have we woken up in oppositeland? Or maybe it's just Baltimore.



Penn Station's $1 million bathroom remodel to comply with accessibility guidelines is complete, making the bathroom functional and more comfortable to use for disabled passengers moving through this major transit hub.  See full article.